Liceum Ogólnokształcące z Oddziałami Dwujęzycznymi im. Adama Mickiewicza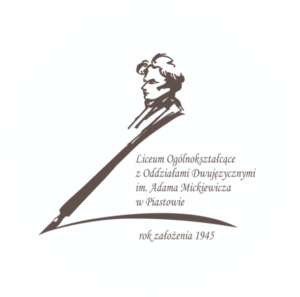 Our school is located in Piastów, close to Warsaw. There are almost 300 students aged from 14 to 19. The teaching staff consists of almost 50 teachers. There are bilingual classes in which some subjects, e.g. biology, mathematics, geography, chemistry are provided in English. In school there is additional number of hours of entrepreneurship, biology, conservaton, environmental sciences, mathematics and a foreign language than it is required in core curriculum.
In our school, we initiate and participate in over 100 initiatives and big part of them are concerned with study visits in local business and scientific method in science. Our school has participated in several international projects, including Polish-German youth exchange, and as a co-partner of university in Erasmus + project. Our school cooperates with many other schools, entrepreneurship, universities, museums, cultural centre and NGOs.
Our school engages students in learning at the highest level through cooperation with many entrepreneurship and universities, including ZAP Sznajder Batterien S.A. – batteries producer, Topsil sp. z o.o. – silicon and thermoplastic elastomers producer, Multidekor sp. z o.o., Ewros Sp. z o.o., Sweet factory Olczak i Syn and Universities. As a part of cooperation our students take part in many workshops, study visits or laboratories organized by our partner institutions.In addition, our school constantly innovates its didactics by cooperation with institutions providing research in pedagogy e.g. Cardinal Stephan Wyszynski University. We take part in scientific projects, volunteering campaigns and check the constant public opinion in many issues by working in the launched Centre of Public Opinion Research.
Our school keeps developing and searching new ways of teaching and learning methodology what meets new generation students' needs. Our school teachers discover the real world in our society by constant and deep cooperation based on showing the science in local business and universities.Practicing with new formal and particularly non-formal methods in education our school fulfils its mission.
What is more, in actually realized project we are building with other specialist game based platform for newly involved school subject – entrepreneurship. Our school constantly innovates its didactics by cooperation with institutions providing research in pedagogy. Our school constantly improves the way we deliver education to our students. Such an international cooperation is a chance to understand the educational processes and didactics better and shape them towards our students' needs.
By cooperation with local business entities we learn and experience how science is implemented in the local business environment especially our concern is based on subjects from general science fields (biology, chemistry, physics).
Pasvalio Levens pagrindine mokykla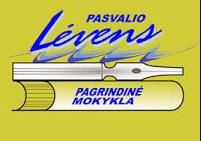 Pasvalys Lėvens basic school was established in 1987 and is a state school. It is situated in a beautiful place by the river Levuo not far from the centre of the town Pasvalys, which is in the North of Lithuania. Children from the town and district attend the school. Currently there are 13 class groups of pupils aged 7-15 (318 altogether) and 37 dedicated teachers working full time. To encourage continuing improvement in technology, interactive learning and communication, classrooms are equipped with technological equipment which includes personal computers for teachers, full internet coverage, white or interactive boards, projectors and TVs (in some classrooms.) A computer lab is available for teachers and pupils to use during the school's working hours.
Our school's philosophy is to provide learning programmes that are challenging and appropriate to the present and future needs of our children – skills for life and success. Pupils of our school are of different origins, backgrounds, statuses and learning abilities.
We are a very environmentally-orientated organization. We think that Scientific and Environmental education provide important opportunities for students to become engaged in real world issues that transcend the classroom walls. Students can see the relevance of their classroom studies to the complex environmental issues. Environmental and Science education benefit students, schools and the world. importance of being physically active and spend more time outdoors despite the climatic conditions of Lithuania. Children who experience school grounds or play areas with different natural settings are more physically active, more aware of good nutrition, more creative and friendlier to each other.
Every year with the support of the Municipality of Pasvalys and the Sports school all our students are provided with free swimming lessons lasting for one term.
Scoala Gimnaziala Gheorghe Titeica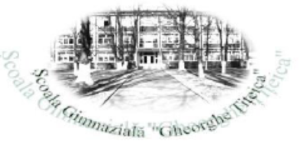 "Gheorghe Ţiţeica" is a public secondary school which offers innovative education, being among the most representative schools in the Dolj county, from the point of view of students 'achievements."Gh. Ţiţeica" is located in an urban area and has 1110 students in 36 classes, and 62 persons as teaching staff. The institution is accredited by "THE ROMANIAN AGENCY FOR QUALITY ASSURANCE ON PRE-UNIVERSITY EDUCATION (RAQAPE) – a public institution of national interest, supervised by The Romanian Ministry of Education and Research.
Since 2012, our school has been part of a consortium "Tradition and excellence in education", which consists of prestigious schools and high-schools in town: "Fratii Buzesti" National College, "Gheorghe Titeica" Secondary School, "Mircea Eliade" Secondary School and "Elena Cuza" National College. Due to the activities within the consortium, it has a greater impact on the local community and also, a direct impact on the students.
Following the SELFIE analysis, it was observed the following needs:- we have to improve the approach of mathematics and science- to develop the teachers' and students' digital competences- we have a strong interest in European collaboration. The students' interest for studies and careers in the fields of Science, Technology and Mathematics drops by the age of 15.We have noticed that science education and scientific careers are not so attractive to young students.
The priorities of our school:
To focus on the stimulation of achieving competences in the fields of Science, Technology,Engineering and Mathematics (STEM) and on the rise of the level of attraction regarding the careers in these fields
to experiment new ways of science learning
to engage teams of students in open science schooling
to create eco-systems of open science schooling in the community
to create and maintain the enrolment of a school team along the entire project duration, including the support of school management
We have good connections in the community, which provides us with the access to various relevant inter-sectoral infrastructures. During different projects and because of various needs we interacted with the public sector, with the private one and with the local authorities. We have the help of the local authorities (the Town Hall, the Prefecture) which sustain us to develop our basic educational activity, and also the extracurricular educational activities. In the Teachers' Council we decided to involve students and teachers in projects that develop the entrepreneurial spirit and creativity.
ELAZIG DOGA ANADOLU LISESI (Elazig Egitimcilik Tic.ve San. A.S)
Doğa Schools was founded with one campus in 2002. Since then we have been working constantly to actualize our vision and simultaneously increase our quality. During 2005-2006 we saw a significant growth and opened over 5 campuses in Istanbul. In 2008 we began opening Doğa Schools in various cities around Turkey. Within a few years we saw a tremendous growth and success in Doğa and in 2013 we opened an additional 13 new campuses in Istanbul and currently have 40 in Istanbul alone. In 2013 we also continue with the expansion throughout different cities in Turkey. As of the academic year of 2018 -2019 Doğa has a total of 123 campuses in Turkey. In two years we will be expanding this number to 200 in Turkey.
While our environmentally-friendly campuses offer students a happy, social and safe atmosphere, our campuses' impressive and unique architecture draws great attention from both students and the general public. We equip our campuses with seminar halls, digital libraries, art streets, space classrooms, science labs, Mac labs, open and closed ecology classrooms, music, dance, and recording studios, 3D classrooms, Fiction Rooms, Dreams Workshops, closed swimming pools, open and closed gyms, ice skating rinks, cafeterias, and dining halls all of which are designed by award winning architects. We offer all of these facilities in all of our campuses as a minimal education requirement.
Global Brands and Leaders Partnerships
We are the "First Apple Lighthouse School" in Turkey
We break ground in English education with our partnership with Oxford University Press
We make the education mobile with our partnership with Turkcell (leading mobile brand in Turkey)
We use the best quality smart boards of the world in all of our classes: Promethean
We build smart schools through our partnership with Vestel
We follow the trends of the 21th century with Britannica partnership