Wittenborg University of Applied Sciences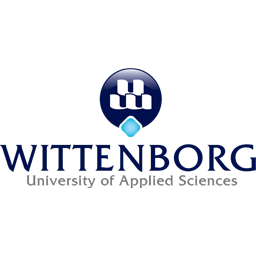 WUAS offers English-taught degrees to students from around the world, specialising in internationalisation of higher education, from all aspects including the international curriculum, the international classroom, student and teacher mobility, and international partnerships. Its approximately 1000 students represent more than 100 countries and its staff more than 40 nationalities.
Currently, WUAS has developed different schools offering international management programs, and a School of Education offering an MA in Education and a PGCert in Teaching and Learning for international teaching staff in higher education. WUAS' degree programs have always aimed at fulfilling the needs of the international job market. WUAS' online learning platform and e-study-resources that are part of its education and student service meets the demands of multi-campuses, in the Netherlands and abroad.
Wittenborg University of Applied Science employs faculty members with important research activity, as well as practitioners with great experience in their field. With knowledge as the key concept, WUAS focuses on a research-based education approach.
In this context, the project will be supported by the Innovation and Research Centre at Wittenborg, which has three main aims:
Serving as a platform for researchers associated with the university's programs
Providing research and consultancy services to companies and organizations connected to the university
Allowing students to become involved in research projects and be exposed to real life academic work.
As a knowledge institution, Wittenborg University of Applied Sciences aims to serve as a platform between research and the academic world and the society. In addition, it aims to connect students with research activities and create synergies with schools which prepare the professionals of tomorrow. Teachers training and development of competencies for the demanding labor market are key priorities for Wittenborg University.
University of Eastern Finland
The University of Eastern Finland is one of the largest universities in Finland. We show courage in crossing academic boundaries and our interdisciplinary approach is internationally recognised. Our research is ranked among the best in the world in several fields. As a multidisciplinary university, we train experts for the various sectors of society. We seek solutions to global challenges through multidisciplinary research and education. In collaboration with our partners, we generate new knowledge, expertise and innovations.
Research carried out at the University of Eastern Finland is of a high international standard and has significant impact, with an emphasis on interdisciplinarity. We have identified four global challenges for which we seek solutions through our interdisciplinary research and education. These challenges are Ageing, lifestyles and health; Learning in a digitised society; Cultural encounters, mobilities and borders; and Environmental change and sufficiency of natural resources.
Under these challenges UEF participation to the OSS Ecosystem project becomes relevant as one of our priorities focuses strongly on the aspects of new learning approaches in a digitised society, which creates new challenges, and also new opportunities, for our everyday life. Through the Ecosystems project we will seek to understand and further develop innovative ways of learning, bringing integrated collaboration between research, schools, industry and local community into focus to create innovate ecosystems for meaningful science learning.
UEF is a multidisciplinary university, which offers teaching in more than 100 major subjects. We have four faculties: the Philosophical Faculty, the Faculty of Science and Forestry, the Faculty of Health Sciences, and the Faculty of Social Sciences and Business Studies.Within the Philosophical Faculty, the School of Educational Science and Psychology is found. The School has over 900 basic degree students and around 100 postgraduate degree students enrolled.
The UEF is also coordinating the Erasmus+ Open Science Schooling project that deals with revamping science education by contextualising science learning and teaching within the societal reality of the students. The OSS Ecosystems project would complement the outcomes of the current OSS project in that the general conditions for OSS to be successfully and widely implemented will be established through testing and validation. UEF has practical experience involving different stakeholders into the learning process and those lessons learnt will be very useful for the development and implementation of the OSS Ecosystems project.